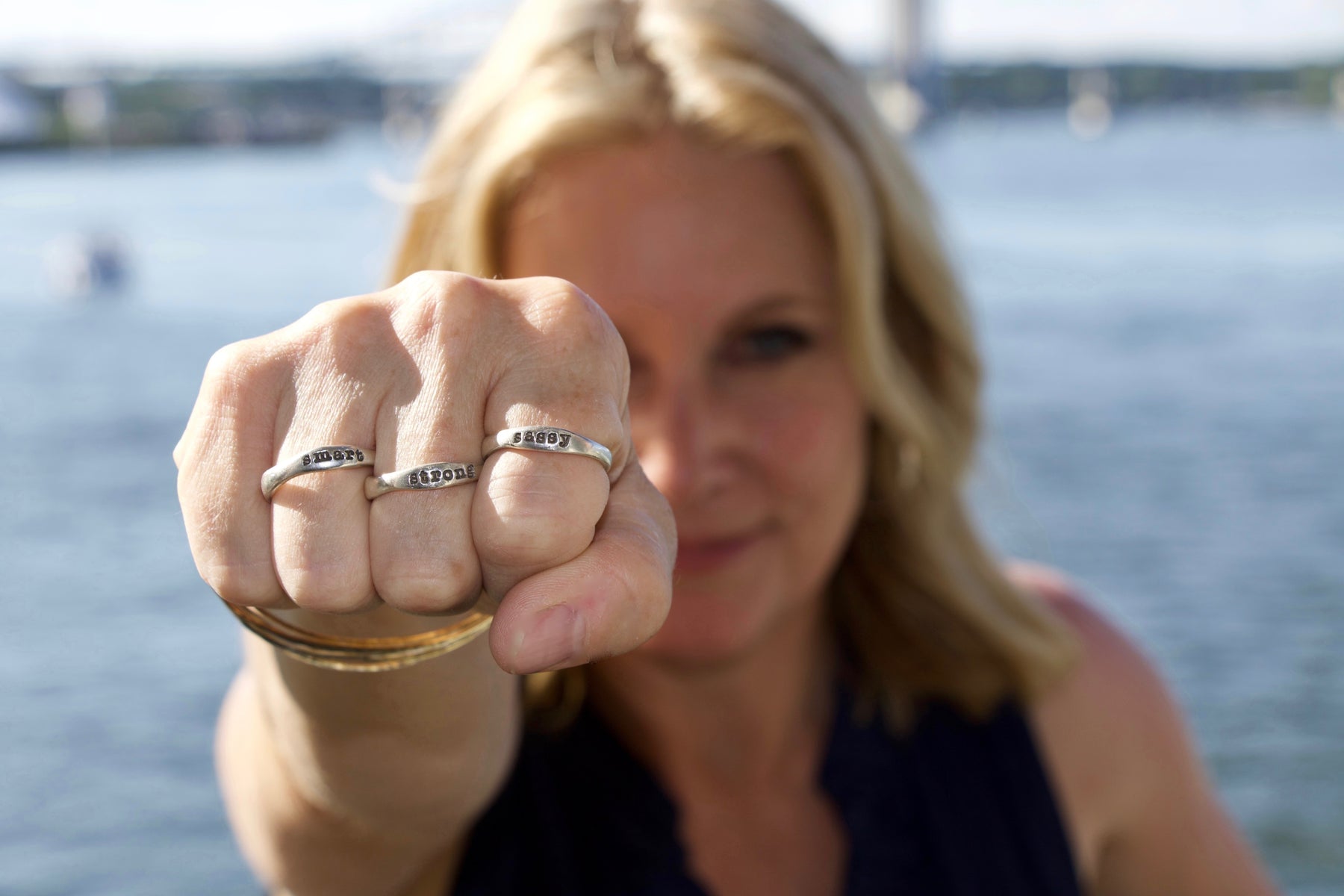 We are building something big
S3 founder Tiffany Eddy is on a mission to make a difference. 
And it starts with having strong, healthy hair.
"I launched S3 - SMART STRONG SASSY, because I believe we all need a boost to help us on our journey."
S3 was created with a singular goal in mind - to empower women to feel confident and beautiful. As a former broadcast journalist, I spent years in the public eye and I always struggled with my hair. It was fine and limp, requiring constant heat styling to make it look camera-ready. I remember feeling self-conscious when a major state magazine featured me and my daughter on their cover due to my bad hair.
Because it was thin and damaged, I tried harder to style it in ways to give it body, but the heat and chemicals only caused more damage and breakage and made it worse. 
At one point in my career, I had the opportunity to interview an international rock ICON and while his hair "rocked," mine was limp and flat.  
After leaving TV, I was introduced to an individual working on a game-changing formula leveraging amino acids and keratin to repair damaged hair from the inside out. I was initially skeptical but after trying it I was amazed by the immediate results - my hair had never looked or felt better.
That's when S3 was born. We teamed up to create a powerful formula that combines the latest in science to create smart technology that repairs damaged hair bonds, resulting in strong, healthy hair that gives you a sassy confidence boost.
Self-care is crucial for women, and S3 is here to make sure that your hair is part of your self-care regime for your hair.  Our science-driven products can help you achieve the hair of your dreams and feel confident in your own skin.
Look at the photos, the results speak for themselves.  Today I have the hair I dreamed of 15 years ago.  Don't wait to take charge of your hair.  It really has an impact on how you feel and healthy hair can empower so many aspects of your life.  
Becoming S3 changed my life, and I believe it can change yours too.